Here is a simple guide on how to setup Zoom on your Chrome browser.
Step-by-step instructions:
---
Step 2. Under the 'Zoom Extension for Browsers' heading, click on the 'Get from Chrome Web Store' icon. This will redirect you to Zoom's app on Chrome Web Store called Zoom Scheduler.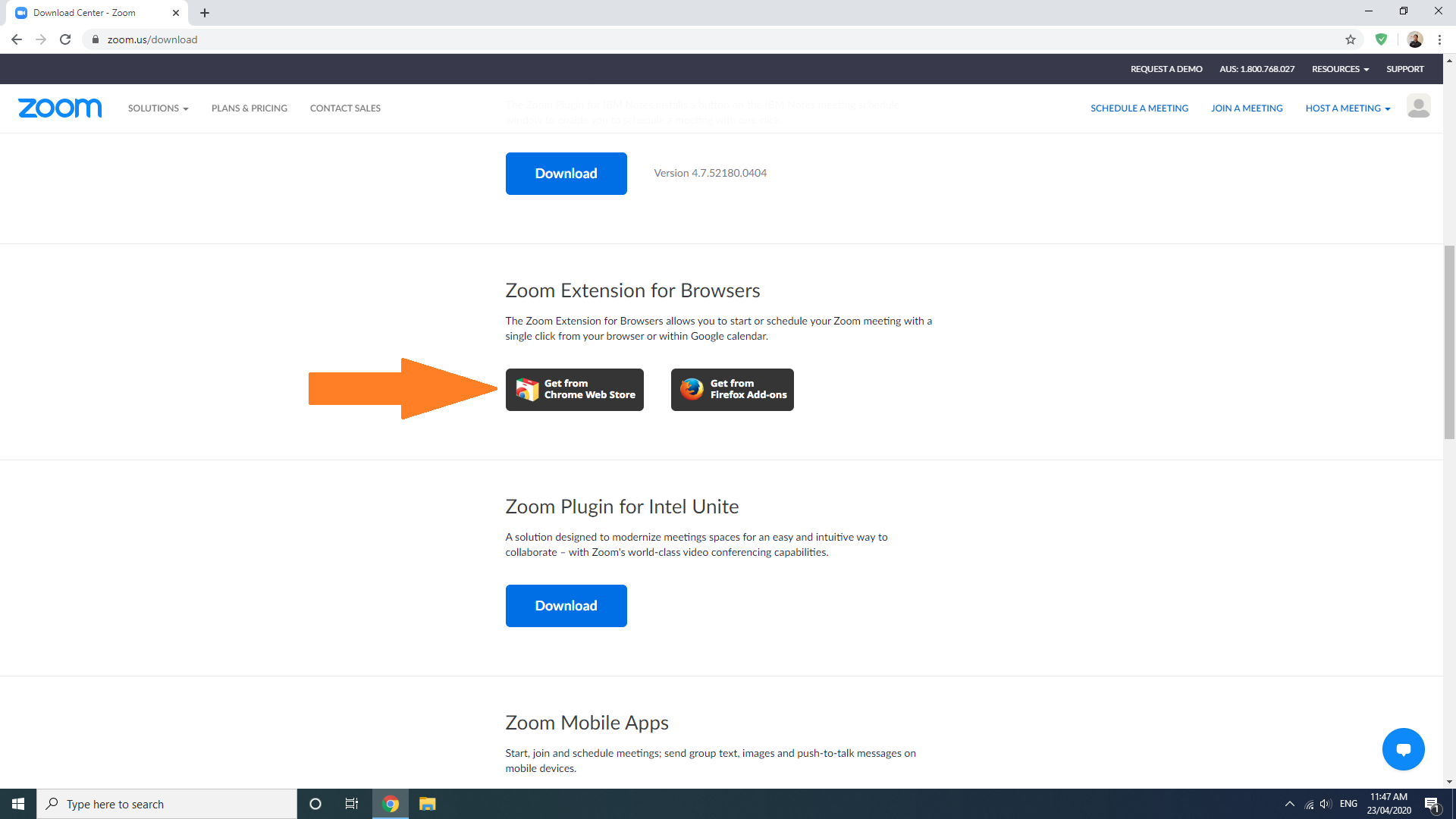 Step 3. Click on the 'Add to chrome' button to start installing Zoom Schedular onto chrome.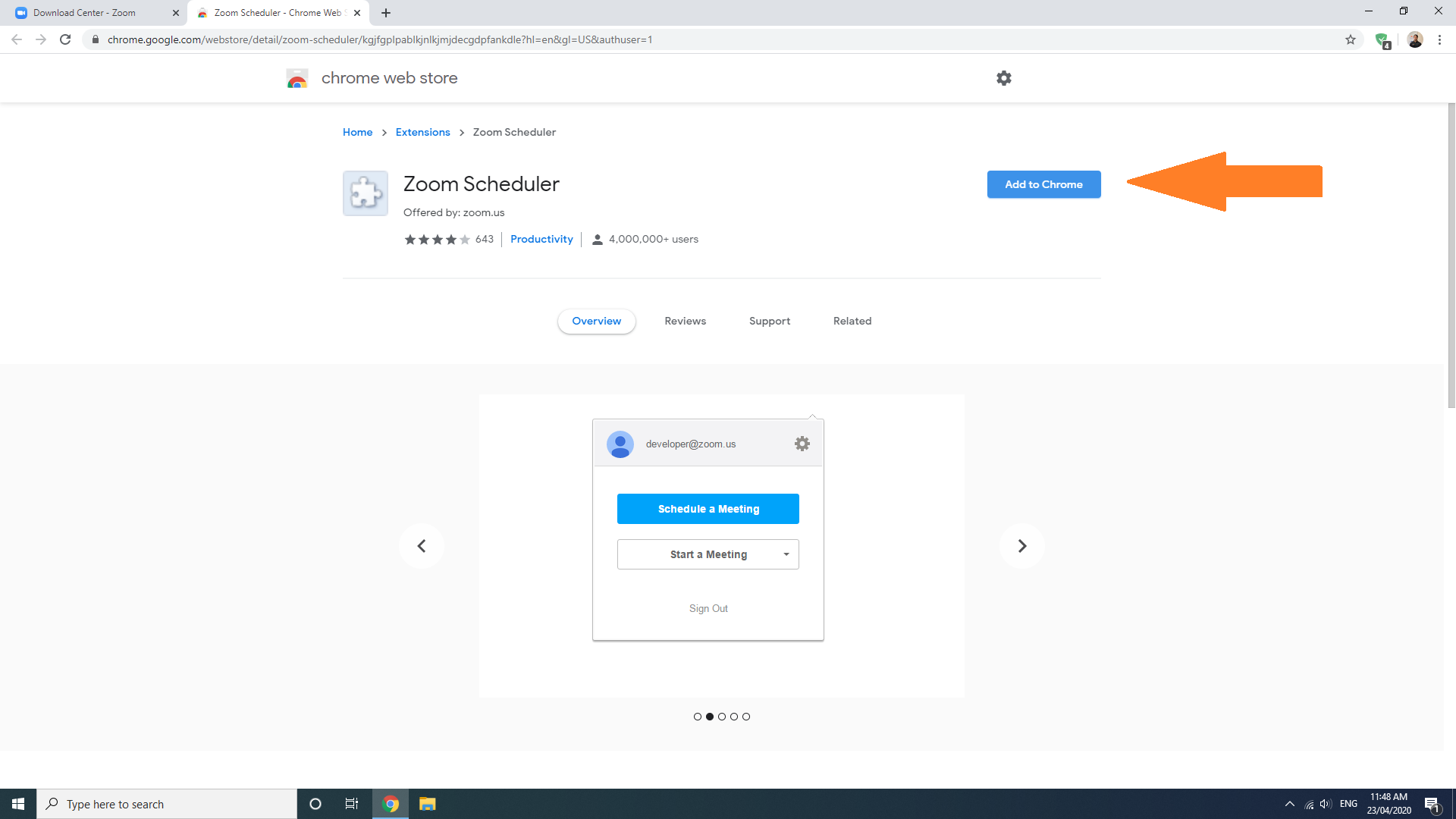 Step 4.  A confirmation message will pop up. Click on 'Add extension'.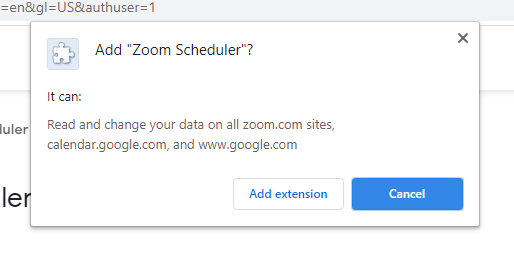 Step 5.  Zoom's logo will appear on the top right corner of the web browser. Click on the zoom icon to start using zoom.